About Preferred Fibroid and Vascular Center
Missing out on life because of fibroids or vascular conditions has a high cost. Our highly experienced practice is dedicated to providing the expertise, information, care, and support you need to improve your life. We have proven results in the treatment of uterine fibroids and varicose veins.
Our Commitment to Our Patients
For more than 10 years, Preferred Vascular Group has been committed to providing the necessary, specialized service our patients need, in a state-of-the-art setting, by highly qualified physicians while accommodating our patients when they need care. Our success has come by meeting that commitment to great care and great service.
We believe that you deserve to make your own decisions with a trusted, world-class medical group that offers effective solutions to vascular issues that are negatively impacting your quality of life. Our physicians and specialized treatment centers have the experience to back this up. PVG physicians and centers have performed over 70,000 procedures in addition to tens of thousands more office and diagnostic visits over the history of our business.
Preferred Fibroid's History in Atlanta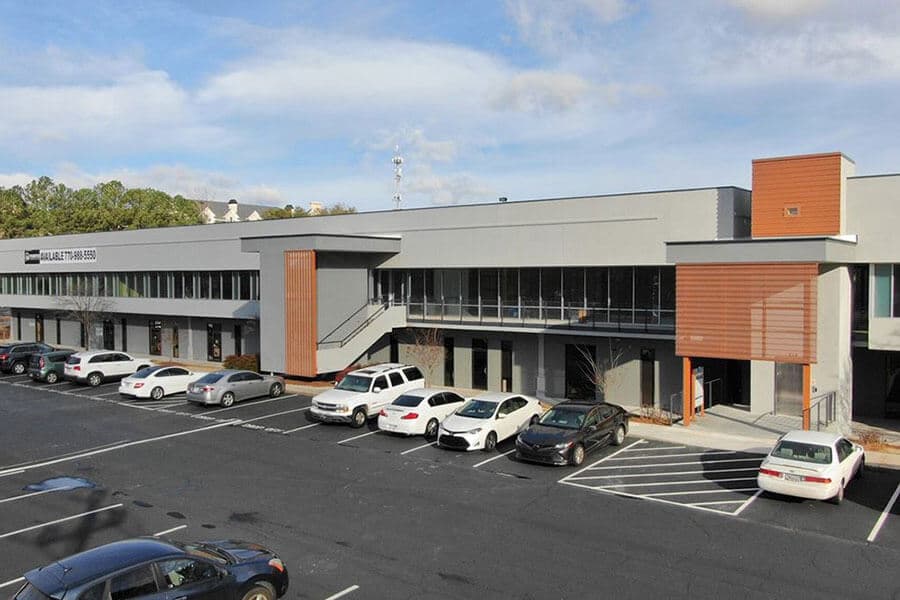 Based on fifteen years of success in owning and operating twenty dialysis clinics in Georgia and Florida, the founders of Preferred Medical Group formed Preferred Vascular Group (PVG) in 2011. The company started with two clinics: Northeast Atlanta Vascular Care (Dunwoody) and Northwest Atlanta Vascular Care (Marietta). The company's initial focus was on addressing the vascular interventional needs of dialysis patients with a business model focused on partnering with physician opinion leaders in the space. Dr. John "Ted" Perry, MD serves as the company's Chief Medical Officer in addition to his role as the medical director of the Northwest location. Dr. Perry is well-known and respected in Atlanta with more than 35 years of practice as a vascular surgeon specializing in the interventional vascular procedures that make up the core of PVG's business.
From 2012 to 2016, PVG expanded its operations. In 2017, PVG strategically changed its operating model from office-based procedure and diagnostic practice offices to licensed and accredited ambulatory surgery centers (ASCs). Also in 2017, PVG expanded its Atlanta-based practice with the addition of two centers: Southwest Atlanta Vascular Care (College Park) and Southeast Atlanta Vascular Care (Lithonia). The geographic diversity of the 4 Atlanta locations allows PVG to meet the needs of the region's patients fully and conveniently. Since 2019, PVG has operated 6 ASCs, with full Medicare approval and AAAHC accreditation.
The Future for Preferred Fibroid
With the expanded capability of 6 fully-equipped, state-of-the-art ASC's and an experienced team of vascular specialists, PVG significantly expanded its services to the treatment of peripheral artery disease (PAD), venous (vein) issues, areas of pelvic health such as the treatment of uterine fibroids and pelvic congestion syndrome, and the placement of medical ports (such as those used for chemotherapy cancer treatments).
Based on the overwhelming need in the area, and success in treating fibroid through uterine fibroid embolization (UFE), PVG has refocused its efforts in this area by forming Preferred Fibroid and Vascular Center (PFVC). PFVC presently operates at the Dunwoody and Camp Creek locations and is dedicated to improving the life of women by providing timely access to this highly effective and minimally invasive treatment for fibroids.
We want you to start enjoying a normal life. We're ready to help make that happen.