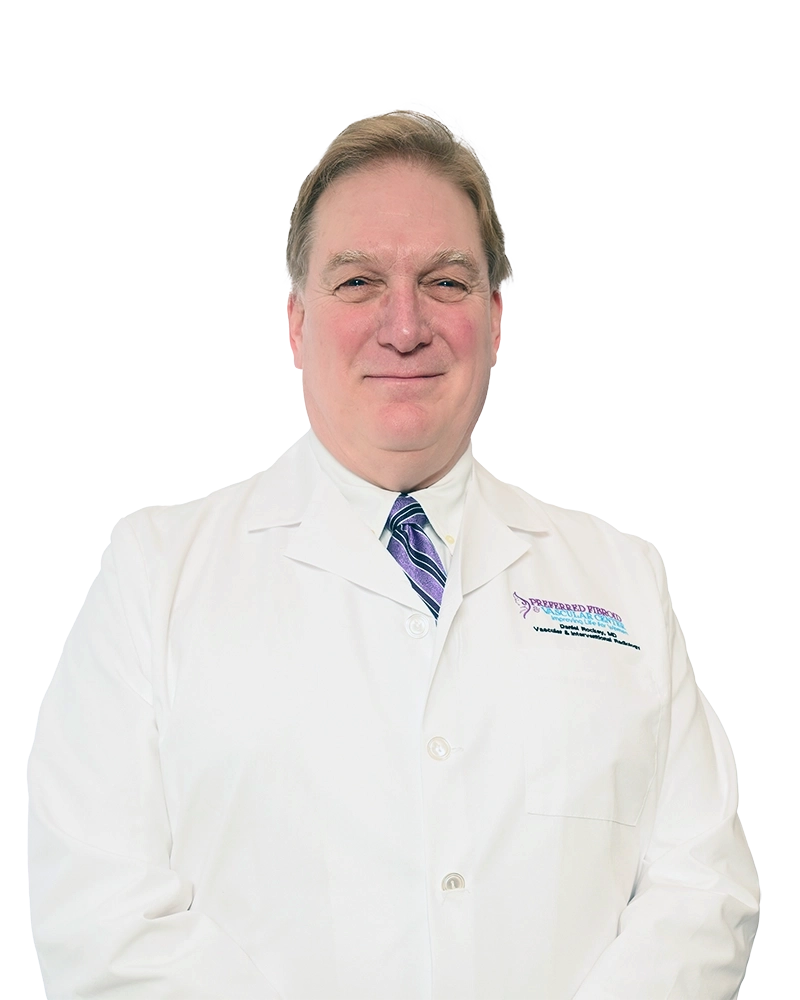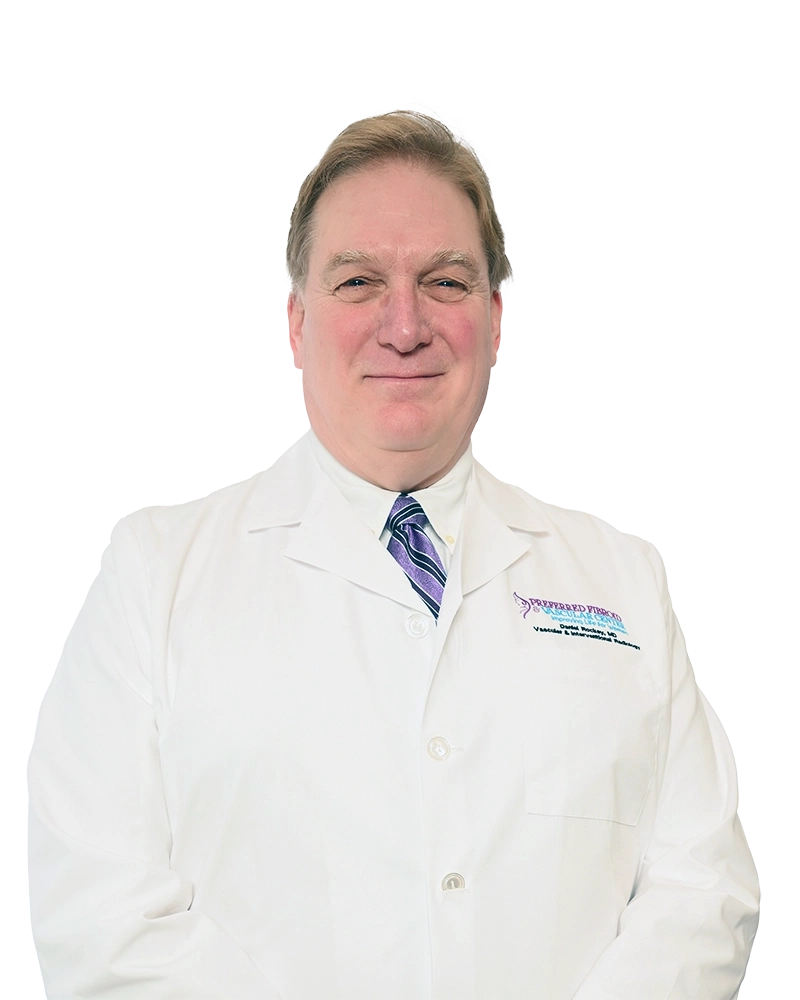 Dr. Daniel Rockey is a Board Certified Interventional Radiologist and the Medical Director of Cleveland East Vascular Care, where he has been at the forefront of women's vascular health services since 2013. With 25 years of service to the metropolitan Cleveland area, Dr. Rockey is known for his expertise in Uterine Fibroid Embolization (UFE), a minimally invasive procedure offering cutting-edge treatment for uterine fibroids.
Alongside his specialization in UFE, Dr. Rockey's extensive experience covers all areas of interventional and diagnostic radiology. He is particularly recognized for his exceptional care and maintenance of the hemodialysis access utilized by kidney dialysis patients.
Dr. Rockey graduated with honors from Miami University and the Medical College of Ohio, where he also completed his internship in internal medicine. His advanced training includes a residency in radiology and a fellowship in vascular and interventional radiology at the Cleveland Clinic Foundation. A Diplomat of the American Board of Radiology, he also holds additional certification in Vascular and Interventional Radiology.
In his past roles, Dr. Rockey served as the Medical Director of the Department of Radiology at Hillcrest Medical Center, and the Director of Interventional Radiology and Non-Invasive Vascular Imaging at various medical centers in the Cleveland area. He also co-founded and served as CEO of NightVision Teleradiology.
A lifelong resident of the Cleveland metropolitan area, Dr. Rockey enjoys spending time with his family, bicycling, and skiing. He is an active member of the community, and his commitment to women's health and innovative UFE procedures make him a leading figure in his field.
An informative and caring process
Our patients want to make informed decisions about treatment with a trusted, world-class medical group that supports an effective pain management plan. 
We have responded with processes that are minimally invasive and limit your loss of work and personal time. Our experienced physicians and staff keep you informed at each step of the process. 
We always provide a personalized evaluation, treatment, and pain management plan. Our support continues after treatment with a comprehensive follow up plan.