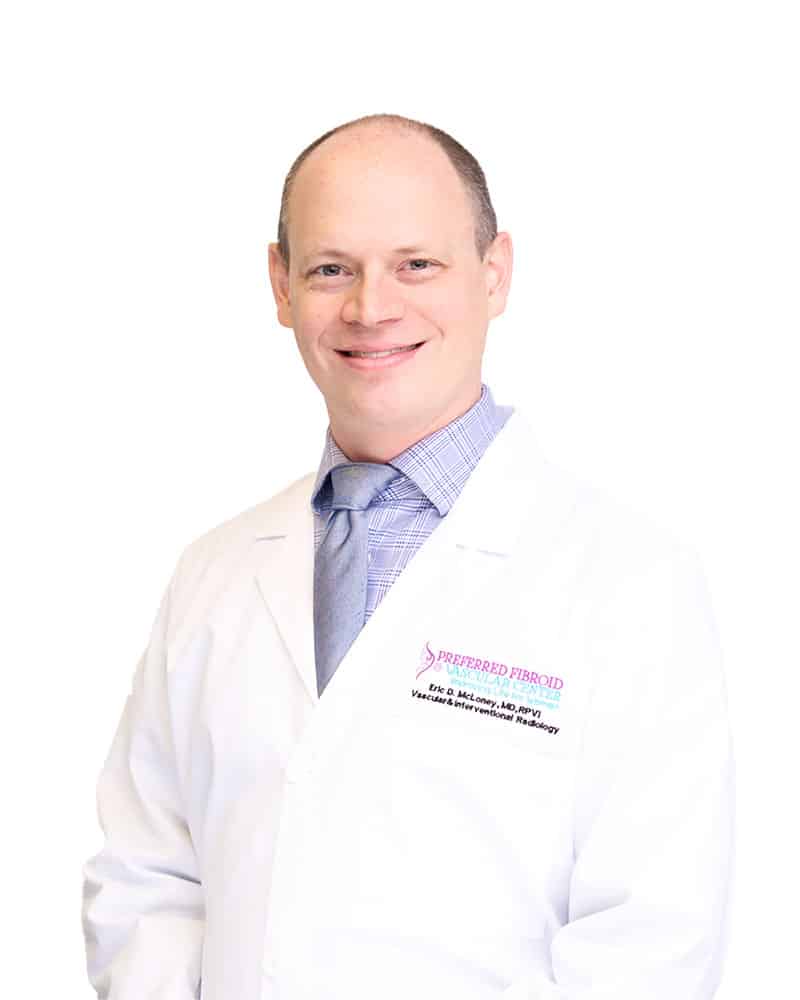 Dr. Eric McLoney, MD, is board-certified in Radiology, Vascular and Interventional Radiology, and Interventional/Diagnostic Radiology as well as holding a Registration in Vascular Interpretation. He has joined the team at Cleveland East Vascular Care.
A native of Pickerington, OH, Dr. McLoney is a graduate of The Ohio State University. He earned Bachelor of Science degrees in Psychology and Physics prior to completing his Doctor of Medicine. He completed his residency in Radiology at The Ohio State University Medical Center followed by a fellowship in Vascular & Interventional Radiology at the University of North Carolina. After completing his training, Dr. McLoney served on the faculty of the University Hospitals in Cleveland, OH, and the Virginia Tech Carilion Clinic School of Medicine in Roanoke, VA.
Dr. McLoney has a broad range of experience in all aspects of interventional radiology. He focuses his care on treatment of dialysis access, uterine fibroids, pelvic congestion syndrome, and peripheral arterial disease. 
With interests in music, martial arts and attending live theater performances, Dr. McLoney lives in Westlake with his wife, two children, two cats and a dog.
An informative and caring process
Our patients want to make informed decisions about treatment with a trusted, world-class medical group that supports an effective pain management plan. 
We have responded with processes that are minimally invasive and limit your loss of work and personal time. Our experienced physicians and staff keep you informed at each step of the process. 
We always provide a personalized evaluation, treatment, and pain management plan. Our support continues after treatment with a comprehensive follow up plan.