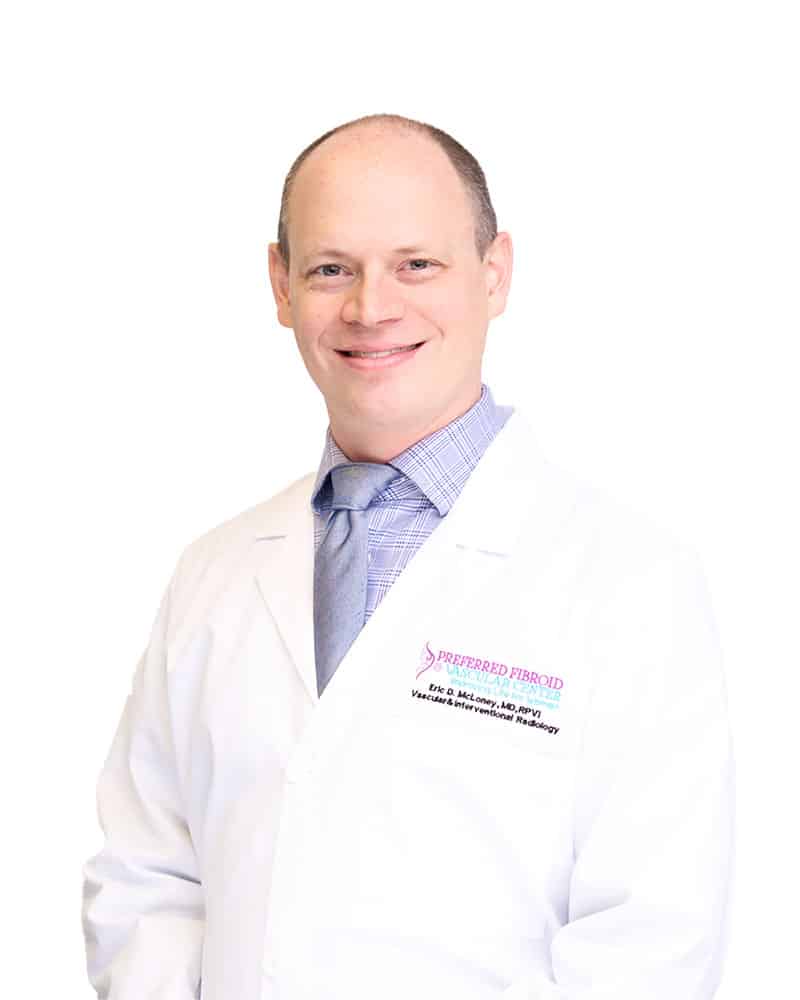 Dr. Eric McLoney, MD, is a board-certified radiologist specializing in women's vascular health, with a marked emphasis on Uterine Fibroid Embolization (UFE). He brings his expertise to Cleveland East Vascular Care, enhancing the team's dedication to cutting-edge women's care.
A proud native of Pickerington, OH, Dr. McLoney graduated from The Ohio State University, earning Bachelor of Science degrees in Psychology and Physics before completing his Doctor of Medicine. His residency in Radiology at The Ohio State University Medical Center was followed by a prestigious fellowship in Vascular & Interventional Radiology at the University of North Carolina. He further served on the faculty of University Hospitals in Cleveland, OH, and the Virginia Tech Carilion Clinic School of Medicine in Roanoke, VA.
Dr. McLoney's broad experience encompasses all aspects of interventional radiology. However, his specialized focus on the treatment of uterine fibroids through UFE sets him apart as a leader in women's vascular care. Additionally, his expertise in pelvic congestion syndrome, peripheral arterial disease, and dialysis access complements his commitment to comprehensive patient care.
Living in Westlake with his family and pets, Dr. McLoney enjoys a vibrant personal life filled with music, martial arts, and live theater performances. His dedication to women's health and pioneering work in UFE make him an invaluable asset to his patients and the broader medical community.
An informative and caring process
Our patients want to make informed decisions about treatment with a trusted, world-class medical group that supports an effective pain management plan. 
We have responded with processes that are minimally invasive and limit your loss of work and personal time. Our experienced physicians and staff keep you informed at each step of the process. 
We always provide a personalized evaluation, treatment, and pain management plan. Our support continues after treatment with a comprehensive follow up plan.