When Normal Isn't Really Normal, and It's Time to Get Help.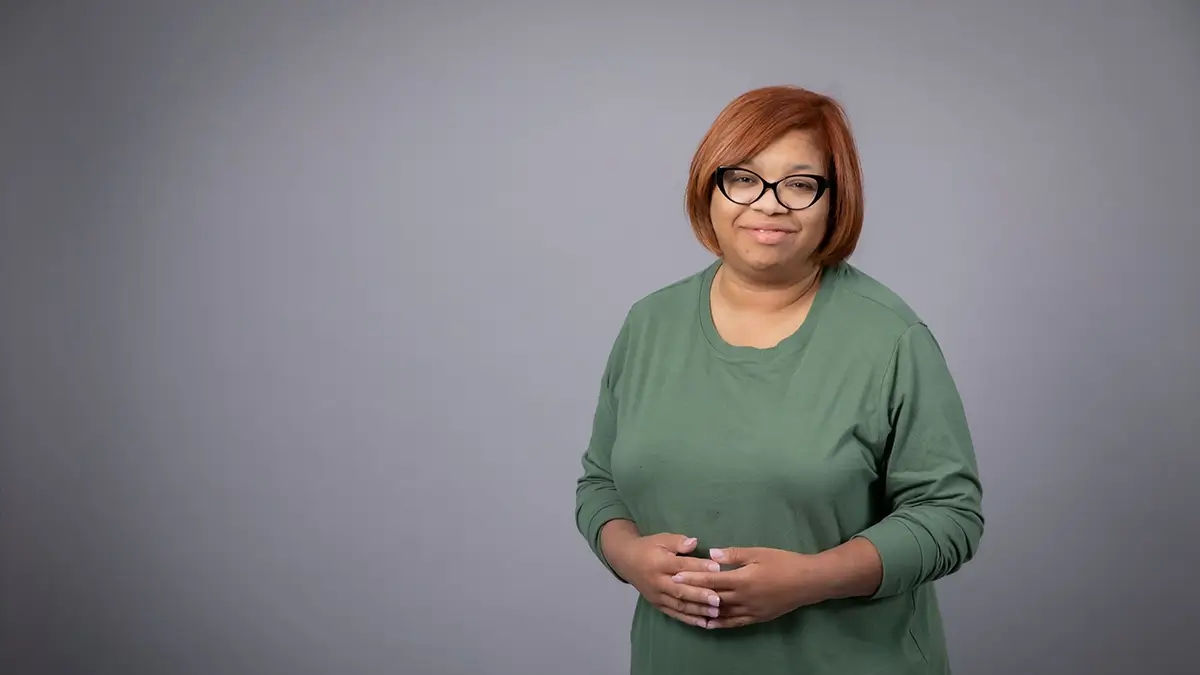 Angel's Story 
Ms. Angel Poole is like many women with symptomatic uterine fibroids. From her late 30s into her 40s, she had increasing symptoms – a "bloated" feeling and prolonged and heavy periods resulting in anemia. By the time she reached her late 40s, she was having to change her feminine products at least every hour. 
During this time, she was severely fatigued and had difficulty doing just about anything. She didn't sleep well, had constant back pain, and developed such severe shortness of breath that she had trouble walking more than a few steps at a time. She was afraid to move due to leaking. 
It was time to get help. 
Her self-esteem was affected – what she would wear changed, and her intimacy with her boyfriend was impacted. It was not until her best friend had a hysterectomy to treat her fibroids that she realized that her experience was normal – and it was time to get help.
After consulting her OB/Gyn she was referred to Shrenik Shah, MD, a board-certified interventional radiologist at the Preferred Fibroid & Vascular Center's (PFVC's) Southwest Atlanta location in East Point. PFVC offers uterine fibroid embolization (UFE), a minimally invasive alternative to surgery (myomectomy or hysterectomy) for the treatment of uterine fibroids. Angel had her procedure in March of 2020. 
Living Again. 
Today, she doesn't miss out on her life – she has her energy back, her self-esteem restored and she no longer fears her monthly cycle. Angel is eager to share her experience with others so that they can also get help and get back to life.
Dr. Shah is grateful that Angel reached out to him.
Dr. Shah is ready to help women with fibroids. He earned his MD from Albany Medical College. He completed his radiology residency at Temple University and a fellowship in Vascular & Interventional Radiology at Thomas Jefferson University Hospital in Philadelphia. He is a board-certified Vascular & Interventional Radiologist with significant training, experience, and expertise in PFVC's minimally invasive solutions. In addition to UFE, PFVC also offers solutions for women with pelvic pain due to pelvic congestion syndrome or pelvic venous insufficiency and symptomatic varicose veins of the legs.
Should I consider the UFE? 
Angel's experience is similar to other women with symptomatic fibroids, which can also include pelvic pain, painful intercourse, constipation, and frequent urination.
Women who cannot or do not want to undergo major surgery may be candidates for UFE. Although it is not always the case, women who may want to become pregnant in the future will want to choose UFE over a hysterectomy to maintain this possibility. Some women choose UFE when possible because they need to return to work or other activities and the shorter recovery time allows them to be back at work sooner.  
We have been providing the Uterine Fibroid Embolization procedure (UFE) for women in Georgia for years. Reach out to us today for a consultation to see if the UFE is right for you.