Why you shouldn't wait to consult with a doctor about possible treatments for the symptoms of pelvic congestion syndrome.
The most common symptoms of pelvic congestion syndrome (PCS) can hold women back from fully engaging in a work meeting or from enjoying the normal things of life, like attending a concert or spending time at the beach. 
Pelvic pain and aches in the pelvis or legs that get worse throughout the day are not easy to manage for many women. It can take a lot of effort just to function. This pain can get worse during your period or after sex. Something as simple as playing a friendly tennis match could lead to aches and pain around the pelvis. 
Women with PCS can also experience hemorrhoids. Sometimes PCS causes a swollen vulva, abnormal vaginal bleeding or discharge, or even a UTI. PCS can even cause lower back pain.These symptoms can interfere with work attendance or even the ability to relax and enjoy movie night.  It could mean the difference between attending that family reunion or staying home and missing out.
Women with PCS can learn how to manage these symptoms, but putting up with these symptoms for months, or even years, takes a toll. And yet women are often the last people to visit a doctor for a consultation.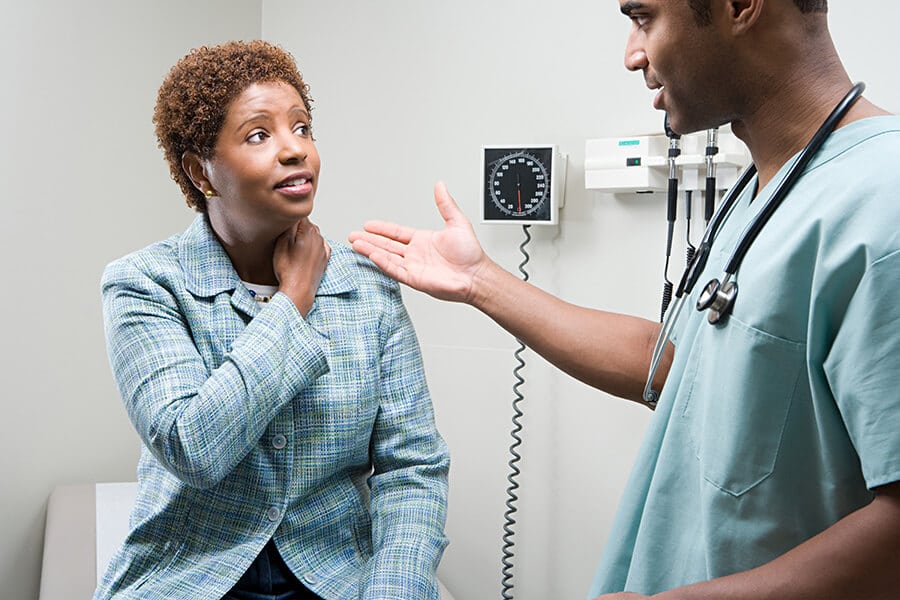 Why do women put off a consultation?
Women are more likely than men to have put off visiting a doctor during the pandemic, and women who face economic challenges are even more likely to have put off medical care. These findings were reported by the Kaiser Family Foundation based on their survey of 661 women and 1,144 men, aged 18-64, about their healthcare actions. 
Women were both less likely to seek medical care and to get a recommended treatment. When women were surveyed, 38% responded that they skipped preventative care, but only 26% of men reported doing so. Women reported more often skipping tests and treatments (23% to 15%).  This reality has hit women of color harder than any group of women as well. For example, four (4) in ten (10) hispanic women reported skipping preventative medical treatment.
Why? Women's health expert Jessica Shepherd, MD, an OB-GYN in Texas and the chief medical officer of Verywell Health says "These findings are not surprising as it was also shown that during the pandemic, women had increased responsibility to take care of the family members, schooling for children and also older family members. Their time to devote to their health also suffered as well."
Putting off consultation with a physician can be the result of many factors. But it seems clear that many women put the needs of others first. And yet their own healthcare is vitally important to them and to those they love. 
The symptoms of PCS can be assessed and addressed. In many cases, a pelvic vein embolization is recommended. This procedure is minimally invasive and  non-surgical. It can be performed in an outpatient setting and involves the use of local anesthetic and some sedation (no general anesthesia). A consultation with a medical professional is the first step toward determining the best treatment options.
What happens in a consultation for the symptoms of Pelvic Congestion Syndrome?
When you request an appointment, our team will reach out. One of Preferred's Intake Coordinators will be in touch with you to answer any of your questions and confirm your appointment location, date and time.
We always provide a personalized evaluation, treatment, and plan, including the management of any procedure-related discomfort. Our support continues after treatment with a comprehensive follow up plan. 
If the pelvic vein embolization is not the right option for you, we will help you assess other treatment options. We are here to help you start living again.
We have been providing pelvic vein embolization as a treatment for PCS for women in Georgia for years. Reach out to us today for a consultation to see if this treatment is right for you.
Get more information from our education pages: