What is Preferred Fibroid and Vascular Center?
Missing out on life due to fibroids or vascular conditions is a challenge that thousands face daily. But now, the Preferred Fibroid and Vascular Center (PFVC) is promising to change lives with their world-class medical expertise, tailored patient care, and a proven track record in treating uterine fibroids and varicose veins.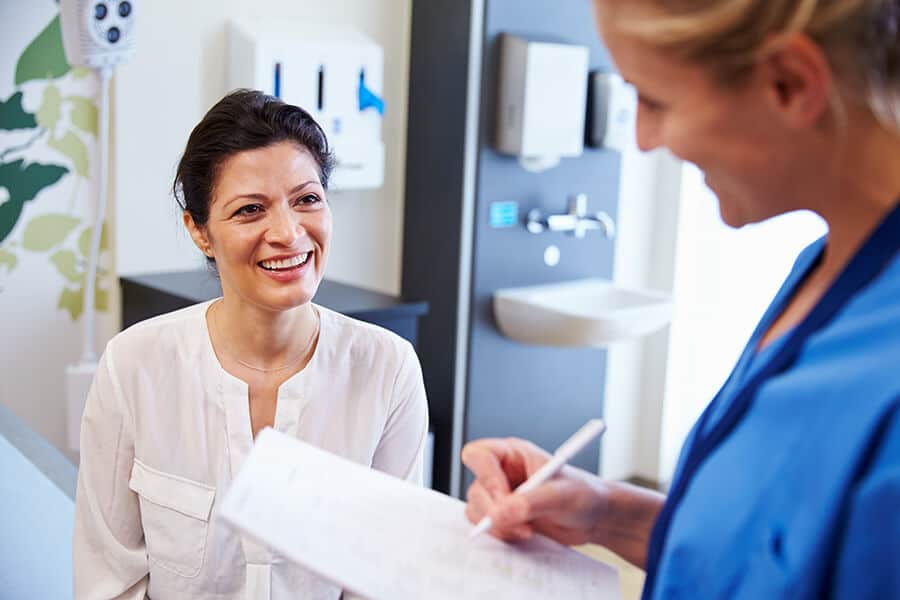 Committed to Excellent Patient Care for Over a Decade
With over 10 years of specialized service, Preferred Vascular Group (PVG) has become synonymous with outstanding care in a state-of-the-art setting. They boast of 70,000 procedures performed, supported by tens of thousands of office and diagnostic visits. The dedicated physicians and modern centers stand as testaments to PVG's unwavering commitment to their patients.
A History of Success in Atlanta
Founded in 2011 by the team behind Preferred Medical Group, PVG started with two clinics focusing on vascular interventional needs for dialysis patients. With the esteemed Dr. John "Ted" Perry, MD, serving as the Chief Medical Officer, the company soon became a respected name in Atlanta's medical community.
Between 2012 and 2016, PVG expanded its reach. The transition to licensed ambulatory surgery centers (ASCs) in 2017 marked a significant change in their operating model. That same year saw further expansion with two more Atlanta-based centers. Since 2019, PVG has successfully run 6 fully-equipped ASCs, with Medicare approval and AAAHC accreditation.
Introducing Preferred Fibroid and Vascular Center (PFVC)
The culmination of PVG's success in vascular care led to the establishment of PFVC, focusing on pelvic health, including the treatment of uterine fibroids. Operating in Dunwoody and Camp Creek, PFVC provides women with access to uterine fibroid embolization (UFE), a minimally invasive and highly effective treatment for fibroids.
A Dedicated Team
These talented professionals form the backbone of Preferred Fibroid and Vascular Center's commitment to excellence, with each bringing unique expertise and passion to their work. 
Dr. Shrenik Shah:

A Boston native and graduate of the University of Chicago and Albany Medical College, Dr. Shah specializes in endovascular artery and vein procedures, with a particular focus on uterine fibroid embolization and pelvic congestion syndrome. With board certification in Diagnostic Radiology, he has been practicing since 2011 and serving Preferred Vascular Group since 2018. Residing in Decatur, GA, with his family, Dr. Shah is also a fitness and music enthusiast.

Dr. Denise Smith:

The medical director of Preferred Vascular Group's Northeast center, Dr. Smith is a board-certified vascular surgeon. She specializes in open and minimally invasive vascular procedures, including dialysis access management and uterine fibroid embolization. An Air Force veteran with a strong academic background from the University of Cincinnati, Dr. Smith enjoys hiking and creating electronic dance music.

Dr. Daniel Rockey:

Serving as the Medical Director of Cleveland East Vascular Care for 25 years, Dr. Rockey is recognized for his expertise in interventional and diagnostic radiology, especially in the care of hemodialysis access. With honors from Miami University and the Medical College of Ohio, he has also held leadership roles in various medical centers and co-founded NightVision Teleradiology. A lifelong Cleveland resident, Dr. Rockey enjoys bicycling, skiing, and actively engaging with his community.

Dr. Eric McLoney:

A recent addition to Cleveland East Vascular Care, Dr. McLoney is board-certified in Radiology, Vascular and Interventional Radiology, and Interventional/Diagnostic Radiology. A graduate of The Ohio State University, he focuses his care on the treatment of dialysis access, uterine fibroids, pelvic congestion syndrome, and peripheral arterial disease. Living in Westlake with his family, pets, and an interest in music, martial arts, and theater, Dr. McLoney brings a diverse range of experience to the team.
Whether it's pioneering treatments, compassionate patient care, or innovative approaches, these providers are leading the way in transforming lives.
UFE: A Beacon of Hope for Fibroid Patients
Uterine Fibroid Embolization (UFE) is performed by skilled interventional radiologists and involves blocking the blood flow to the fibroids, causing them to shrink and eventually disappear. UFE's benefits, including shorter recovery times and lesser post-procedure discomfort, have made it a preferred treatment for many women suffering from fibroids.
The launch of PFVC, dedicated to UFE, is set to make this transformative procedure more accessible to women in the region. The expanded capability of PFVC's 6 state-of-the-art ASC's promises to cater to a larger patient demographic.
The Future Looks Bright
With an experienced team of vascular specialists and a renewed focus on treating fibroids, PFVC is poised to significantly impact the lives of many. Whether it's peripheral artery disease, venous issues, or uterine fibroids, PFVC's comprehensive approach ensures that patients receive the timely, effective solutions they deserve.
In the words of the team at Preferred Fibroid and Vascular Center: "We want you to start enjoying a normal life. We're ready to help make that happen."
Those interested in exploring treatment options or learning more about PFVC's innovative approaches can reach out to their centers in Dunwoody and Camp Creek. The time to reclaim life from the clutches of fibroids and vascular conditions is now, and PFVC is leading the charge.