The Latest on Fibroid Treatment: What You Should Know about the UFE
Uterine fibroids are noncancerous growths that develop in or on the muscular walls of the uterus. While many women with fibroids experience no symptoms, others may suffer from pain, heavy menstrual bleeding, and other discomforts. Understanding the latest advancements in fibroid treatments is essential for women dealing with these growths. This article will delve into the latest research on fibroid treatments, focusing particularly on Uterine Fibroid Embolization (UFE), a minimally invasive procedure that has emerged as a preferred option for many.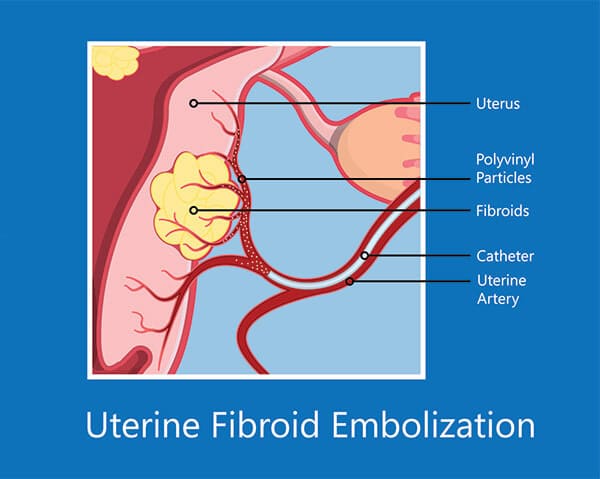 Traditional Treatments for Fibroids
Traditionally, fibroids have been treated through medications that regulate hormones or surgical interventions like myomectomy and hysterectomy. While these methods can be effective, they come with risks and significant recovery periods.
Uterine Fibroid Embolization (UFE) – An Overview
UFE represents a shift in fibroid treatment towards a less invasive and more patient-friendly approach. Here's a detailed examination of UFE:
What is UFE?
Uterine Fibroid Embolization (UFE) is a minimally invasive procedure used to treat fibroids. Unlike surgical methods that remove the fibroids or the entire uterus, UFE works by blocking the blood flow to the fibroids, causing them to shrink and eventually die.
How is UFE Performed?
UFE is usually performed by an interventional radiologist. The procedure begins with the insertion of a catheter into the femoral artery in the groin. Using real-time imaging, the catheter is guided to the uterine arteries supplying the fibroids. Embolic agents are then injected, which block the blood flow to the fibroids.
Advantages of UFE
Minimally Invasive: UFE is performed through a small incision, reducing the risks associated with open surgery.
Shorter Recovery Time: Most patients can return to normal activities within a week or two.
Preservation of the Uterus: Unlike hysterectomy, UFE doesn't require the removal of the uterus, preserving fertility.
Less Pain and Discomfort: Compared to surgical procedures, UFE often results in less post-procedure pain and discomfort.
Latest Research on UFE
Several recent studies have strengthened the position of UFE as a viable treatment for fibroids:
Effectiveness: Research indicates that UFE is as effective as surgical treatments in alleviating fibroid symptoms, with a high patient satisfaction rate.
Safety: Studies have found UFE to have a lower complication rate compared to surgical options.
Fertility Outcomes: Initial concerns about UFE's impact on fertility have been largely dispelled, with emerging evidence suggesting that UFE can be a suitable option for women desiring future pregnancies.
Uterine fibroids can range from being a mere inconvenience to a significant health problem. UFE offers a compelling alternative to traditional surgical treatments, providing a minimally invasive and highly effective solution.
The latest research on UFE supports its use as a primary treatment option for many women with fibroids. Collaboration between patients, gynecologists, and interventional radiologists is crucial to determine the best treatment plan for each individual.
At Preferred Fibroid, we're experts in the diagnosis and treatment of uterine fibroids. Contact our office today to see if your bloating is caused by fibroids or something else.